Dr. Myers, a native Texan, is a board-certified orthopedic surgeon with fellowship training and subspecialty certification in Sports Medicine. His practice includes injuries of the knee, shoulder, elbow, ankle, hip and hip arthroscopy, as well as treating athletes and patients of all activity levels.
Dr. Myers graduated from Rice University in Houston, TX, and received his medical degree from the University of Texas Health Science Center at San Antonio. He then went on to complete his residency in Orthopedic Surgery at the Northwell Health System in New Hyde Park, NY, where he was awarded the Resident of the Year Award in 2012. He was then selected from over 100 qualified graduates in top orthopedic surgery residency programs nationwide to participate in the orthopedic sports medicine fellowship program at the world-renowned Andrews Sports Medicine & Orthopedic Center in Birmingham, AL. During his fellowship, he cared for professional athletes from the NFL, NBA, MLB, and WWE, as well as the athletes from the University of Alabama. He also served as the team physician for the University of West Alabama and assisted in the care of the Birmingham Barons AA baseball team.
Dr. Myers has published multiple articles on shoulder and elbow injuries in the throwing athlete, biological joint resurfacing, meniscus repair, stem cells, and ligament reconstruction. He has also written book chapters and operative technique manuscripts on meniscus repair, meniscal scaffolds, and olecranon stress fractures.
Dr. Myers is the team physician for Hebron High School and Newman Smith High School in Carrollton. He lives in Plano with his wife, son, and daughter, and enjoys skiing, basketball, and racquetball in his free time.
Primary Specialties
General Orthopedics
Sports Medicine
SECONDARY SPECIALTIES
Elbow
Foot & Ankle
Hand & Wrist
Hip
Knee
Shoulder
Education Highlights
Fellowship – Sports Medicine – Andrews Sports Medicine & Orthopedic Center – Birmingham, AL – 2015-2016
Residency – Orthopedic Surgery – Northwell Health System – New Hyde Park, NY – 2011-2015
Residency – General Surgery – Baylor College of Medicine – Houston, TX – 2010-2011
Medical School – University of Texas Health Science Center San Antonio – San Antonio, TX – 2006-2010
HONORS AND DISTINCTIONS
Resident of the Year Award – Northwell Health Orthopedics – New Hyde Park, NY – 2012
Recognized among D Magazine's Best Doctors in Collin County – 2019
Recognized among D Magazine's Best Doctors in Dallas – 2019
Voted: Texas Monthly Super Doctors, Rising Stars Edition – 2019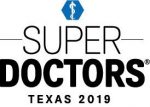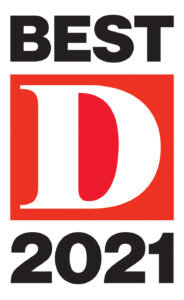 The Orthopedic physicians, surgeons, and physical and occupational therapists at OrthoTexas offer the best available treatment options for all foot and ankle related medical conditions. We provide personalized care to patients recovering from surgeries or injuries.